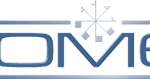 Palette knives
for painting
The best way to support your art.
FOME offers a wide range of palette knives, all MADE IN ITALY since 1971.
Manufactured with first quality materials. The particular hardening treatment allows a great flexibility of the blade. Wooden handle and brass ferrule, available in 37 models. Sold in packs of 12pcs.