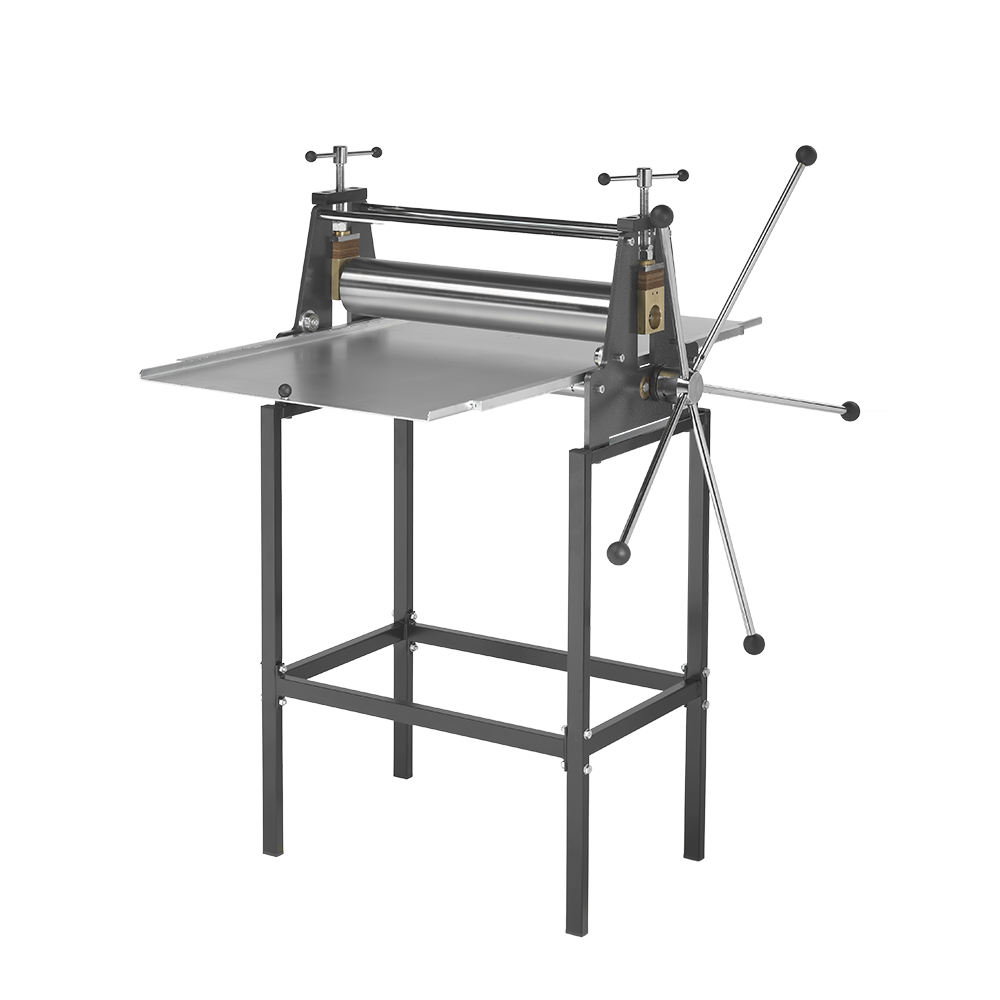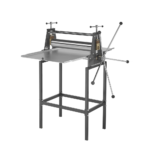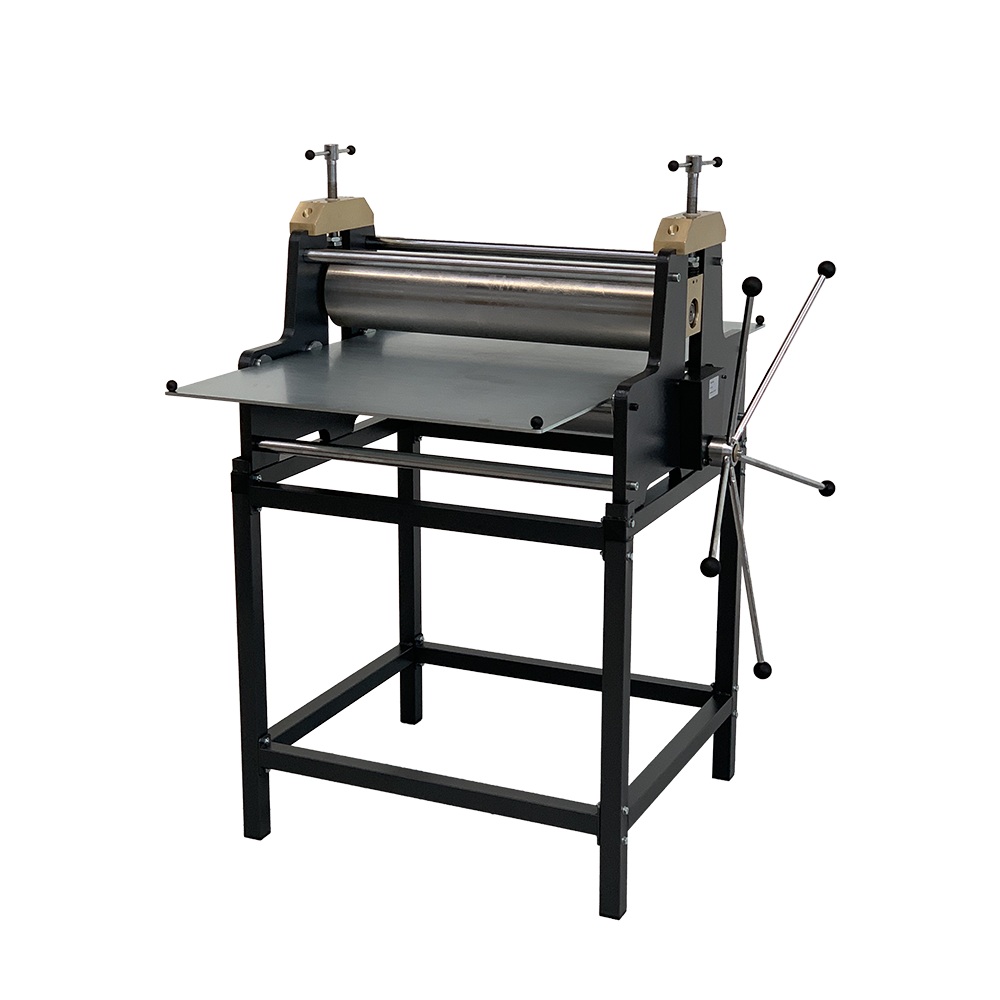 The best way to support your art.
FOME offers a wide range of professional presses, all MADE IN ITALY since 1971.
Professional press cm.52. The rack feed of metal plate allows you to print xylography, linoleumgraphy and etching. Ratio dial/lower roller 3:1.
Professional etching press for chalcographic print. Solid steel rollers mounted on oscillating and height-adjustable bearings; equipped with a special system of pressure that ensures flexibility in printing to obtain the best results. Wheel with reducer (1:3).
Supplied with metal plate.